TestDaF

​​​​​​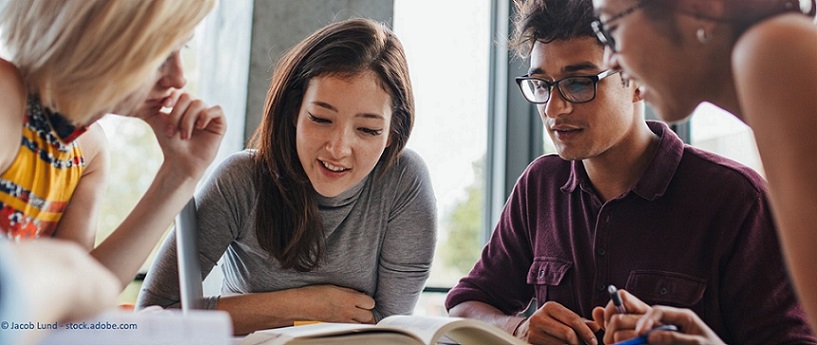 Target group: KIT members

who have not yet reached level B2 or have only reached the lower range of the level and
want to get familiar with some of the tasks of the digital TestDaF.
Course period: analogous to regular German semester courses at KIT /STK
10 semester hours per week during one semester
Credits: 10 ECTS will be awarded, Ii the final exam is passed successfully and by regular participation (no TestDaF certificate).
The basic course (Basiskurs TestDaF) is a German course that takes place during the semester and leads to level B2.1 / B2.2 of the GER in 10 units per week (45 min. each). The main aim is to expand skills in dealing with communicative tasks. In addition, the various types of tasks of the digital TestDaF will be introduced. After successfully completing the basic course, you have the opportunity to develop further strategies relevant for the computer based TestDaF in an examination preparation course / compact course (format training) at KIT and thus to prepare for the examinationin a short time.
The following equipment is required to participate in the course:
own laptop (desired)
course book.
Course start:
31.10.2022

End of course:

18.02.2023
Room:
101 (building 40.50) Engler-Bunte-Ring 1-7, 76131 Karlsruhe
Lecturers:
Dege / Kadic

Lesson times:

| | | |
| --- | --- | --- |
| Mo | Tue | Fr |
| 11:30-13:00 | 11:30-13:00 | 11:30-13:00 |
| 14:00-15:30 | | 14:00-15:30 |

Previous knowledge (must be proven):

online placement test

Registration online only:

via our portal

Course book:

Kompass B2

ISBN 978-3-12-670000-9
Course fee:
EUR 350 (for those enrolled at KIT, one German semester course accompanying the studies is free of charge per semester)

Teaching form:

analogous to regular semester courses

Examination date digital/computer based TestDaF:

TestDaF

Next preparatory course for the computer based TestDaF / compact course at STK:

compact course
Important Information
With the payment of the course fee, the registration is binding for both parties. With the binding registration, the person registered accepts the general rules of the Studienkolleg. The fees will be reimbursed
if you cancel up to 10 days before the start of the course
if a course cannot take place.
Contact person